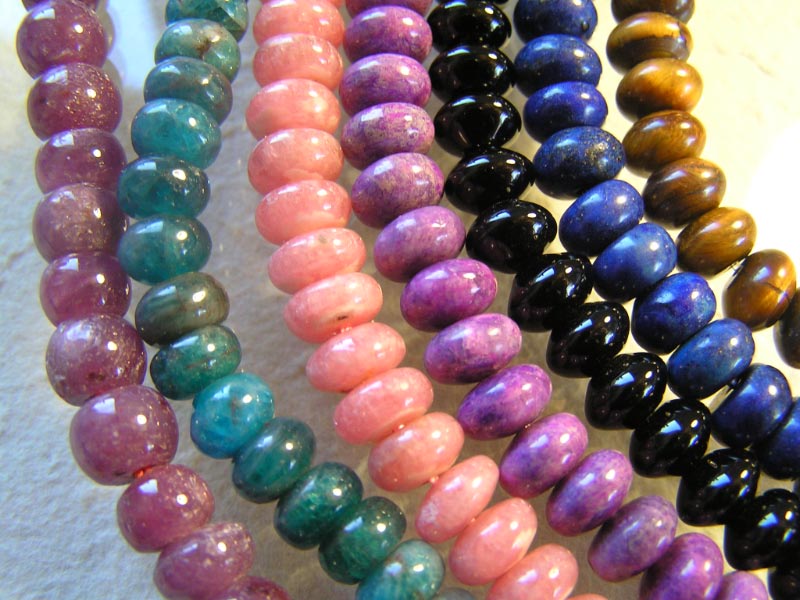 Traditional Anniversary Gemstones
The following gem stones are associated with specific anniversaries, both wedding and other less formal arrangements. This is one of several anniversary gift lists in existence, but most of them differ in just a few minor details.
The gem stone gift lists originated with the European jewelers' guilds, and this version dates from around 1912.
Many people ignore anniversary gift lists and buy whatever they prefer for a loved one, but others enjoy the fun of following traditions like these. Some of the gems appear on more than one occasion, although the gaps are usually fairly large.
The list is a good starting point for stimulating some excellent gift ideas.
1st - Gold

2nd - Garnet

3rd - Pearl

4th - Blue Topaz

5th - Sapphire

6th - Amethyst

7th - Onyx

8th - Tourmaline

9th - Lapis Lazuli

10th - Diamond

11th - Turquoise

12th - Jade

13th - Citrine

14th - Opal

15th - Ruby

16th - Peridot

17th - Watches

18th - Cat's Eye Chrysoberyl

19th - Aquamarine

20th - Emerald

21th - Iolite

22nd - Spinel

23rd - Topaz

24th - Tanzanite

25th - Silver Jubilee

30th - Pearl Jubilee

35th - Emerald

40th - Ruby

45th - Sapphire

50th - Golden Jubilee

55th - Alexandrite

60th - Diamond Jubilee

65th - Blue Spinel

75th - Diamond

80th - Ruby Jubilee